All of the products we sell are completely made by hand, with a lot of love. We carefully select the artisan groups we partner with to ensure that each artisan is paid fairly and works in an uplifting environment. 
Currently, we are working with 6 different artisan groups under fair trade guidelines across 3 countries in Africa -- South Africa, Swaziland (eSwatini), and Ghana. These groups collectively employ over 110 people, the majority of them women. Many of the artisans depend on their income from their work with these groups as the sole income for their entire family.
The artisans we invest in are...
On average, paid 2-3 times the minimum wage in South Africa for their work.
Paid in a timely manner. We pay either upfront for the order we place, or we pay a deposit for the groups for purchasing materials and other costs associated with completing an order.
Part of uplifting work communities.
All of the groups we work with offer other forms of support in addition to earning a living wage, such as access to interest-free loans (often to help pay school fees for their children), special skills training to improve existing skills or learn new ones, personal support, and more.
Read more about the artisan groups we collaborate with...
BAOBAB BATIK
Swaziland 
Batik accessories and home decor
UKUTHUNGA HANDMADE
South Africa

Crochet safari animal teddies
NICK & NICHOL'S
South Africa

Handbags and accessories made from upcycled tire inner tubes
SHWE
South Africa

Cooler bags and handbags made with shwe shwe fabric & recycled materials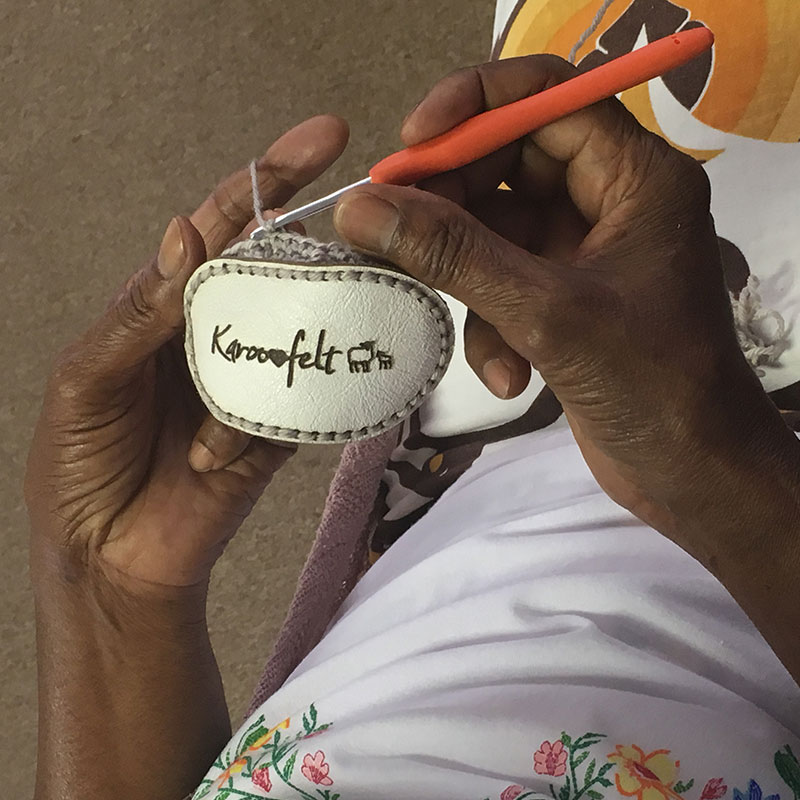 KAROOFELT
South Africa

Baby booties crocheted from wool yarn & leather off-cuts 
WOZA MOYA

South Africa

Woven telephone wire bowls